INTRODUCTION
By Gregory Warren
February 2021
---
2020 was a challenging year in the United States. In addition to facing and fighting a pandemic, we had racial, socioeconomic and political disagreements as a nation. But one area everyone seems to agree on is that we need to work together to find solutions that improve access to health care and better manage the cost of health care for all.
As Figure 1 shows, the United States spends roughly twice as much as comparable countries on a per capita basis—18 percent of gross domestic product (GDP) in the United States is spent on health care, compared to 11 percent of GDP in comparable countries.1 In addition, a 2017 Commonwealth Fund study ranked the United States last in overall quality of care compared to similar countries.2
With this issue in mind, the Society of Actuaries (SOA) has been partnering with the Kaiser Family Foundation (KFF) and the Healthcare Financing Management Association (HFMA) to charter Initiative 18|11: What Can We Do About the Cost of Health Care? Initial observations from thought leaders throughout the health care community, including actuaries, health economists, employee benefits experts and hospital administrators, were to focus on two key drivers: the price of goods and services and the chronic disease burden.
With regard to the price of goods and services, some have lamented the lack of transparency in the current health care system, especially in terms of how pharmacy prices are determined. With that in mind, the Initiative 18|11 leadership, along with the Health Section Council of the SOA, launched a strategic initiative entitled "Actuarial Perspectives on Prescription Drug Financing" to document and analyze the underlying process. Published in May 2020, this web-exclusive series contains seven articles related to the drug development process, economic impact and consumer impact. Although actuaries are the target audience, others may benefit from our findings.
But there was so much more to do! Our research has continued with an emphasis on the regulatory process, and we have gone further in-depth on the drug development process and economic impact, resulting is this new series of articles providing "Additional Actuarial Perspectives on Prescription Drug Financing."
OUR ANALYSIS AND FINDINGS
Drug Development Process
Specialty Drug Development Process by Jonathan Gray, ASA, CERA; Kerri Miller, Pharm.D.; Sarah S. Hellems, FSA, CERA, MAAA; and Gregory Warren, FSA, FCA, MAAA, provides information about specialty pharmacy, which is one of the fastest growing areas of health care costs. The differences between the traditional and specialty drug development processes and costs are articulated. Actuaries can further help ensure patients receive the innovative care they need at more affordable cost-share and premium and employee contribution rate levels as they get more involved at the specific therapy class level.
Precision Medicine Development Process by Jonathan Gray, ASA, CERA; Kerri Miller, Pharm.D.; Sarah S. Hellems, FSA, CERA, MAAA; and Gregory Warren, FSA, FCA, MAAA, explains how newly emerging precision medicines are poised to accelerate the growth in specialty pharmacy drug spend in the near future. Gene and cell therapies are described, and unique aspects of the precision medicine development processes are examined. Actuaries can help with the creation of well-designed risk-bearing/risk-sharing contracting concepts or by working directly with manufacturers on resource and research allocation early in the research and development process.
Regulatory Impact
Federal Regulation of Prescription Drugs in the United States by H. Neil Lund, FSA, FCA, MAAA, and Marilyn McGaffin, ASA, FMLI, MAAA, discusses how the U.S. Food and Drug Administration (FDA) and Centers for Medicare & Medicaid Services (CMS) contribute to the federal government's regulation of prescription drugs in the United States, seeking to enhance and preserve access, quality (through efficacy and safety), transparency and affordability.
State Regulation of Prescription Drugs in the United States by Rebecca Owen, FSA, FCA, MAAA, informs about various regulatory and legislative actions that different states are pursuing related to prescription drugs. States can exert influence not only through regulation via their respective departments of insurance, but also as large employers and administrators of Medicaid and related programs. Some states pursue price transparency while others address utilization management methods. Access for community pharmacies and affordability for both patients and small employers also are common themes. Some other approaches, such as drug reimportation and involvement in manufacturing, also are discussed.
Pharmaceutical Patent Regulation in the United States by Tony Pistilli, FSA, CERA, MAAA, provides an introduction to how patents function in the pharmaceutical industry in the United States, including how they provide intellectual property protection. The economic justification for patent policy is discussed, as are several reforms of pharmaceutical patent processes that have been enacted to prevent abuse of patent policy while providing protection and incentives for innovation.
Potential Abuses Within U.S. Pharmaceutical Patent Regulation by Tony Pistilli, FSA, CERA, MAAA, describes some alleged patent abuses, such as evergreening, product hopping, patenting of minimally different follow-on products, withholding of samples to inhibit bioequivalence assessments, and the use of patent thickets and pay-for-delay strategies. Several recent legislative proposals intended to eliminate these practices while protecting legitimate intellectual property protections also are outlined.
Economic Impact
Health Technology Assessments in Europe and the United States by Brian Laible, ASA, highlights how health technology assessments (HTAs) compare effectiveness and costs of new and existing treatment options for various conditions. The uses and applied methods of HTAs in Germany and the United Kingdom are outlined and contrasted to the use of HTAs in the United States. A discussion about how to accelerate the use of HTAs in the United States follows, with a call for more direct actuarial involvement.
LESSONS LEARNED
One of the few things Democrats, Republicans and Independents all agree on is that the cost of drugs should be a high priority for Congress (as shown in Figure 2). At the same time, increased compliance and adherence to drug therapeutic protocols could reduce the total cost of care.
Four attributes emerged as common themes throughout each area of research conducted for this series. Each attribute represents opportunities for improvement, and each is also an area in which actuaries can contribute uniquely and positively to the effort to lower prescription drug prices. These attributes are:
Increasing transparency
Encouraging competition
Aligning stakeholder incentives
Mitigating total cost of care increases
WHERE DO WE GO FROM HERE?
We are eager to motivate more actuarial involvement in this important area of health care as we all work together to reduce the 18|11 gap and improve health outcomes across the United States. Next steps may include the creation of forums where actuaries can engage with other professional disciplines to accelerate progress toward these goals and identify potential data-driven research projects in areas that would benefit from quantitative demonstrations of methods that can increase transparency, encourage competition, align stakeholder incentives and mitigate total cost of care increases over time.
Health actuaries are constantly analyzing and reviewing what is going on in health care. To find out more information about our work, please visit the Health Section Council webpage or our LinkedIn subgroup page. You can also follow us on Twitter and LinkedIn using the hashtag #soahealth. For more information specific to pharmacy, you can also join the Pharmacy subgroup.
ACKNOWLEDGEMENTS
Our appreciation goes out to the authors of the articles in this series; the members of the Health Section Council; Initiative 18|11 leadership; our staff partner, Achilles Natsis, FSA, FLMI, MAAA; Ladelia Berger; and Wendy Kwan, FSA, MAAA.
Gregory Warren, FSA, FCA, MAAA,
serves as senior vice president and chief actuary at Optum Advisory Services and as the SOA Health Section Council's Pharmacy Subgroup chair.
Statements of fact and opinions expressed herein are those of the individual authors and are not necessarily those of the Society of Actuaries or the respective authors' employers.
---
REFERENCES:
Gonzales, Selena, and Bradley Sawyer. How Does U.S. Life Expectancy Compare to Other Countries? Health System Tracker, May 22, 2017 (accessed November 29, 2018).
---
By understanding how biologics are developed, actuaries can help manage this growing area of cost
Read More
Solutions to help manage the cost of specialty drugs for gene and cell therapies
Read More
Drug access and transparency are prioritized while cost takes a back seat
Read More
States can influence how health care is delivered to their citizens
Read More
There are many costs (and steps) to bring a drug to market
Read More
What can be done to address common loopholes
Read More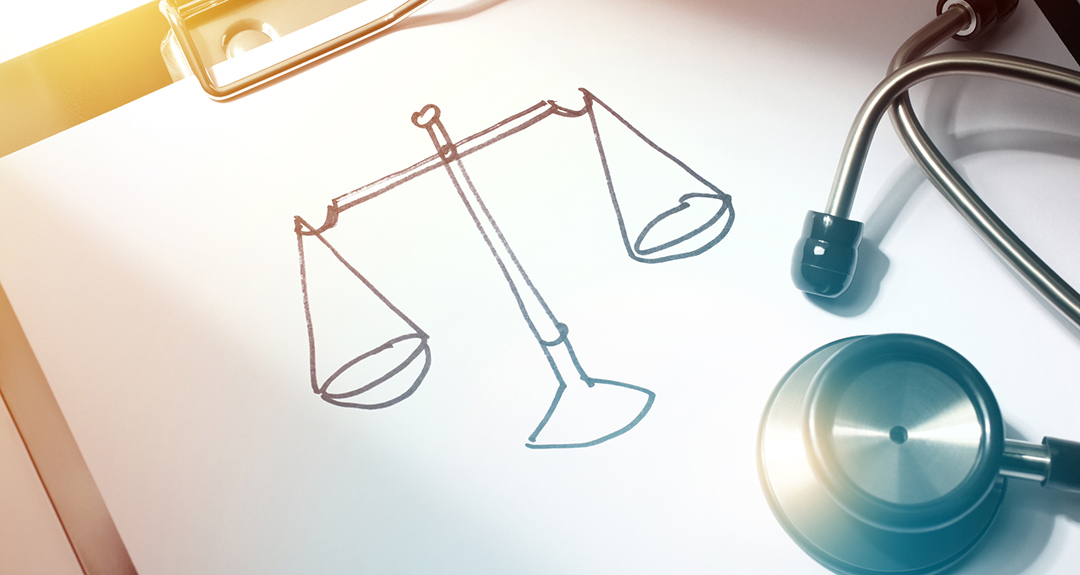 A solution to better align drug prices with clinical benefits
Read More
Copyright © 2021 by the Society of Actuaries, Schaumburg, Illinois.